It's been two years since my Dad past away. I miss him.
I kind of feel guilty that I didn't spend much time with him as I got older, but he was the sort that really didn't go out of his way to socialize with anyone either.
I guess the point is, try and spend as much time with family as you can. They, and you, won't be around forever.
This is the last time we went fishing together with Dad. This was back in 2006.
Me on the left, my brother on the right.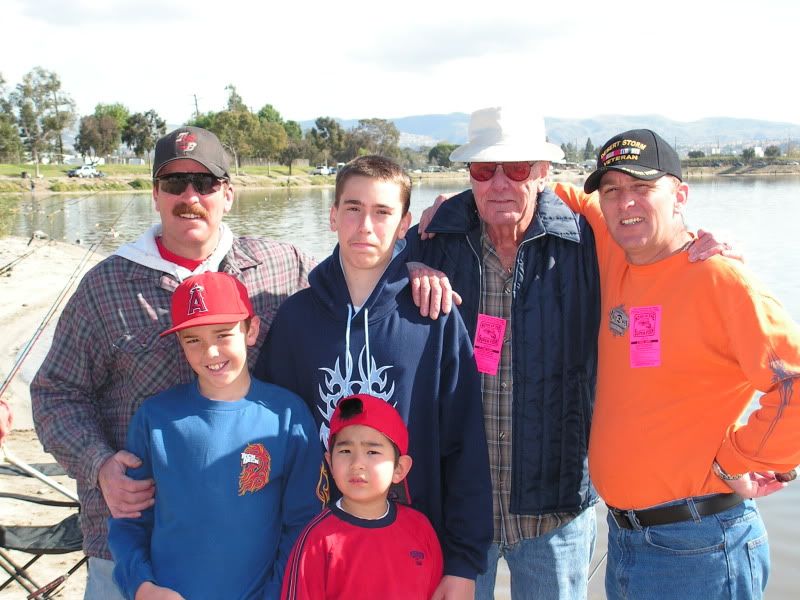 We had our boys with us as well. The little guy is mine, not so damn little anymore, the other two are my nephews, also not so damn little.
The one in the Angels hat is 6'3″ 180 and 17 years old now.
Here's a YouTube video of some highlights from him. He's number 11.